The Class of 1966 is hosting their 50th Anniversary Class Reunion!
SAVE THE DATE:
When- September 17th, 2016
Where- Hotel Irvine (Irvine, CA)
An entire weekend of activities are planned
-Come for dinner and dancing on Saturday
-Come join us for no-host cocktails at a gathering on Friday at 6pm in the hotel lobby at THE RED BAR
-Come join us for no-host brunch Sunday at EATS RESTAURANT
Just come join us!!!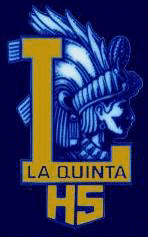 For those who may be coming from out of town or who just want to spend a night or two, the hotel will provide a discounted room rate of $139.00 plus taxes, which includes a free Continental Grab and Go breakfast. More on that later. Your cost for all this fun is $110.00 per person. This covers the Saturday banquet, entertainment, photo nametag and a copy of the photo journal. PLEASE make your reservations early.

Please make checks payable and mail to:
Faith Goldman
435 So. Anaheim Hills Rd. #131 (must show #131)
Anaheim Hills, California 92807
Memo line: CLASS REUNION

IT'S GOING TO BE A GREAT NIGHT. MAKE YOUR RESERVATIONS EARLY. Any questions, please feel free to call Faith at (714) 363-3744 or e-mail her at faithgold@sbcglobal.net.
For more information about the reunion, you can visit this website.